Welcome to the Unofficial Geometry Dash Wiki!
This is a collaborative wiki that is a unofficial database to the famous game, Geometry Dash. It was originally founded by Parkour2906 to be a cleaner and a more in-depth version of Geometry Dash Fan Wiki. However, it is facing a conflict of inactivity from users and it needs more users to achieve the goal of being a cleaner and more in-depth version of GD Fan Wiki. But be sure to check out the Rules & Guidelines before you get "accidentally" banned.

Check out the Official Geometry Dash Wiki!:
About the Game
Geometry Dash is a rhythm-based platformer game developed and published by RobTop Games. It was released for $1.99 USD on August 13, 2013 for iOS and Android, and for $3.99 USD on December 22, 2014 for Steam. A lite version of the game is available on mobile devices with fewer features, as well as free expansions, Geometry Dash Meltdown, Geometry Dash World and Geometry Dash SubZero, which include exclusive levels.


The player takes the form of different entities with unique mechanics such as a cube, a ball or a UFO. Using one-touch gameplay, the player must try to navigate through a series of interactive obstacles, movement-shifting transporters and behaviour-manipulating portals to reach the end of levels without crashing, all while listening to exciting soundtracks along the way.

Download the Game!
Buy the Game on Mobile Devices!
Navigation
Featured Poll
How to Help Out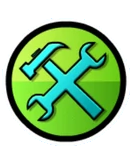 In other languages
Native to another language? Check out these other wikis which are alternative to the English Unofficial Wiki!
(If you speak none of these languages, click the language button to use Google Translate!)
Recent Wiki Activity
Current Game Version
Update 2.1 is the eleventh and the current official update to Geometry Dash. It was released on 16 January 2017 for Steam, and on 18 January for iOS, Android and Amazon.
---
For more information, check out the Update 2.1 article on Geometry Dash Wiki!